Digital learning refers to learning facilitated by technology and instructions. There are various ways to benefit from digital learning such as video tutorials, online courses. The norms of old-school teaching and management have been taken over by digital learning.
Many things are easily accessible for children to make their education interesting and exciting such as
The students can have the benefits of getting the lecture along with graphical images. They can also present their assignments during virtual classrooms through different mediums such as Zoom etc.
Teachers can also benefit from cultural diversity in virtual classrooms as it increases the interaction with students. Teachers can explore different teaching styles and see which is more appropriate for students to get maximum response.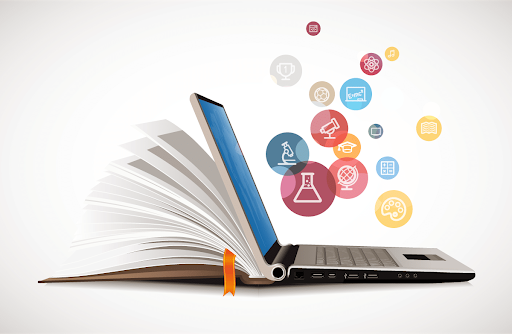 How Digital learning facilitates the students
Digital learning enables the student to learn at his own pace. It provides flexibility to students so that they can learn at their own pace and adapt to their understanding capability.
Some important facts of digital learning are as follows:
The resource is available 24/7 including pre-recorded lectures by teachers as well.
If someone is a slow learner he/she can watch/listen to the lesson for his better understanding as many times as he/she wants.
With online classrooms, learning is more interactive and also if the child finds some topic more interesting he/she will absorb more content from the web under parental control.
How digital learning can be accessible
Since the world is preferring more digital learning there are various websites and mobile applications providing ed-tech solutions for educators. These apps save the time of institutions by easing out managerial tasks. They also help students in learning at their own pace. The lectures can be made more interesting by adding visuals in class.
Hyperlinks can be added to files that will help a lot in locating the original source. The notification manager provides the latest updates regarding the institution. Researchers also observe that learning through ed-tech apps is more interactive and interesting. These apps are accessible anytime and anywhere. The academic growth of students is relatively high in classrooms keeping the students engaged with more one-on-one focus with the teacher.