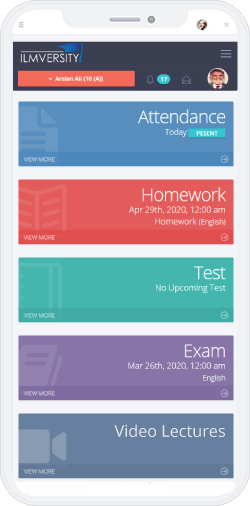 Mobile App Available for Download
Ilmversity's mobile application aids to connect the school with the students and parents for keeping them alert about the latest happening at school. The application provides reports and notification in real time to the students and their parents. School is interconnected with the help of mobile app with their students and teachers. Our multiplatform cloud-based school management software is bridging the gap between school and parents. Now parents can check their child's performance, reports and monitor activities from anywhere or any platform.
Our mobile application is available both on the android and apple play store for Free to download. Check out our branded cloud-based app on the app store. Personalized and customized mobile application with school name branding is also available.