ILMVERSITY is a cloud based application that provides a close and easy working relationship revolving around the student's progress through web & mobile apps. It also provides complete features of learning, academic, administrative & school management system, which is used in educational institutions by teachers, students, administrator, staff and parents to build a community where each and every one plays an important role for the betterment of children. The core vision at Ilmversity is,

"My child --> My future".

The rapid growth and dynamic environment in technology has enabled us in creating this amazing application that not only records the students' progress but also teaches us how to be better parents along the way. ILMVERSITY has launched this program to bridge an effective way to communicate and remove the gap between schools and parents while closely monitoring the child's progress, performance, activities and results. It is also a quick and easy means of communication between parents and teachers. Ilmversity brings school administration, teachers, parents and students on a same page and effectively bridge the gap between them.
See More Features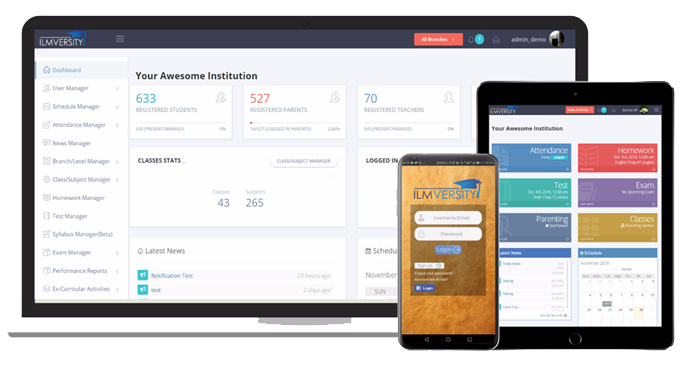 Ilmversity Concentrates on 4 Important Aspects

School Management
Ilmversity is a one stop platform, providing an online solution for the School and Learning management where the school can create & customize their activities like, live classes, video lectures, homework, fee, accounts, schedules, attendance, student reporting, managing campuses, communication between parents and the faculty. With online fee solution, schools can improve fee recovery.
Parents
Monitor the progress of their child; maintain a healthy communication between teachers and the faculty. Learn parenting tips, and become a better parent while understanding your child's need in areas like, education, child psychology, healthy eating and nourishment, play activities through our 1 year parenting course available.
Teachers
Management of daily activities like, homework, attendance, tests, exams, student counselling and communicating the required information between parents and faculty for the betterment of the school and the bright future of the students.

Students
Students can learn in a digital environment while logging their progress through a digital platform. Live classes, video
lectures, online homework, schedules, tests, exams, results and online reports, communication between teachers and
peers.

ILMERSITY application connects all the dots. Only application which developed with the focus approach with the outcome we all supposed to focus.
My Child -- My Future  
When it comes to creating an application of that magnitude and nature. It's necessary that you must have a team of dedicated, experience with right knowledge and expertise to come up with the products which assure satisfaction of its users.
Values that matters:
Integrity
Focus Approach
Design that works for every one
Customer Comes First
Innovation at its best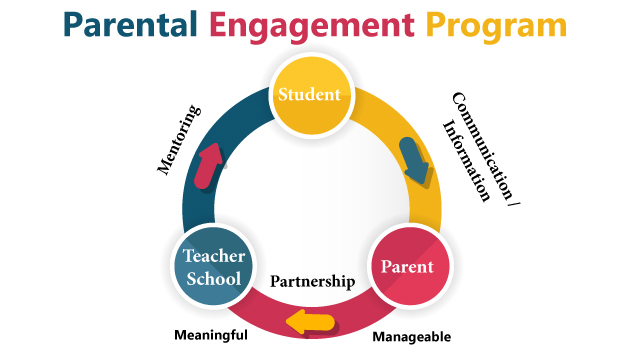 For Scheduling a Demonstration & Pricing Details