Learning Management System
Ilmversity provides ultimate and complete features of school and learning management system in Pakistan. Utilizing the best tools available in the market, Ilmversity is the trend setter in the online portal system for educational institutes. A complete one stop solution features are the promise of customer satisfaction.
What is learning management system?
A learning management system (LMS) is an online software which assist an education institution by providing state of the art technology to connect the students effectively with the school. E-learning is just one aspect of the LMS, but it also delivers the features like attendance, finance and administrative management. Learning management systems hold a substantial proportion of the learning system market and is of prime importance for every educational institute. The main objective of LMS is to deliver a swift administrative management, while bridging the learning gaps and accomplishing exceptional learning outcomes that is an ultimate aim for any educational institute in today's competitive environment.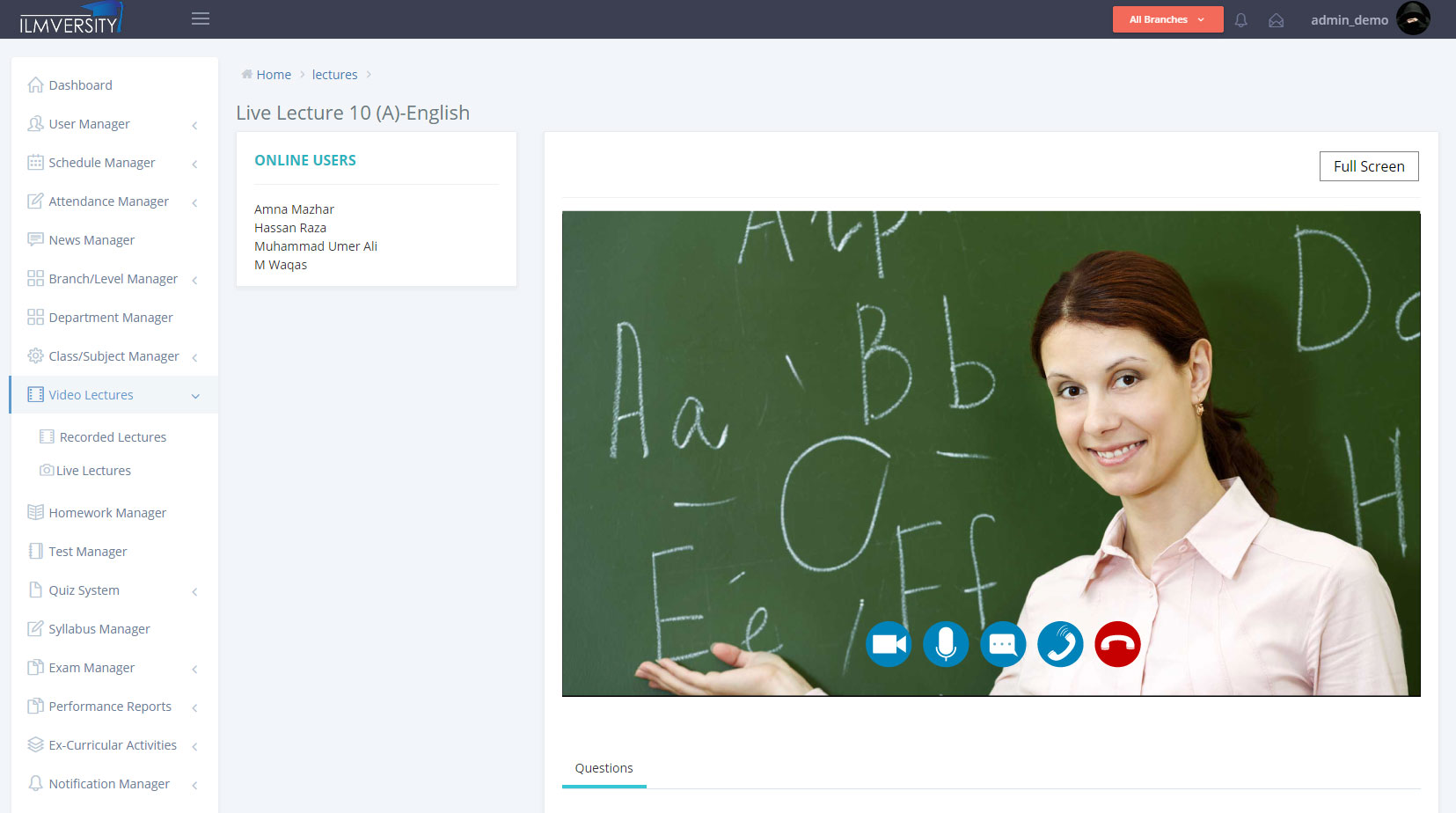 Ilmversity | Learning Management System
Ilmversity LMS has been designed by keeping in mind the requirement of emerging education environment. It offers a highly adaptive School Management system that efficiently automate the learning environment. Ilmversity acts as a two-way communication channel between school administration to students/parents so that it empowers premium quality teaching as well as learning. The administrative features of Ilmversity cover payroll management, system reports, alumni management, smart attendance system, email integration, integrated messaging system, student remarks management and sports management.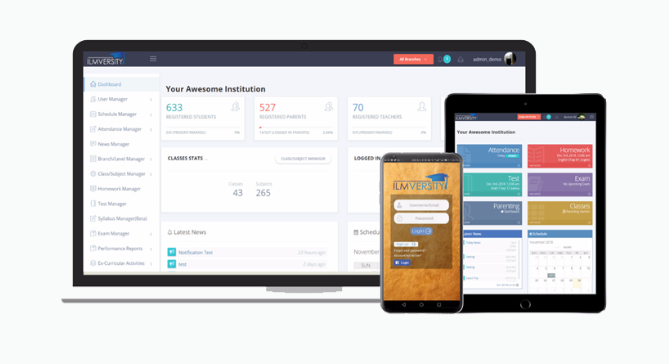 The academic side stands out in terms of easily accessible live classes, video lectures, exam management, test management, class work management, syllabus management and online quiz system. More importantly, its premium features deliver a powerful set of incomparable live stream events, accounts management, biometric attendance, blog management, website CMS, intelligent timetable management, inventory, online enquiry form and royalty management for franchise system.
The speciality of Ilmversity LMS is its easy usage and intuitive response. The core purpose of its conception is to make student's life easier by adding an automated stream of online learning content in the academic journey. The facility of pre-recorded lectures, live classes, fast-paced exam management and well-designed training programs for all the personnel at one place is enough to save time, reduce cost and enhance operational efficiency as the prime requirement of any educational institute. The secured and user-friendly interface of Ilmversity LMS allows every user to explore, practice and track their desired features in an efficient and effective manner.