The trends of 21st century make every affiliate of education sector desirable to grow side-by-side with the modern era, isn't it? To make this wish happen, the necessary resources of every educational institution need to be strategically aligned with modern-day intervenes. The educational virtues of today's world are incontestably being covered by the cloud-based technology that make the knowledge sharing empowered, practical and simplified. The concept of emerging technology is common in the era in which we are living as it primarily contributes in setting new trends especially for educational institutions to help them communicate, learn, and grow in an efficient manner. Such a technical invention namely cloud-based technology also aims to offer an excellent opportunity to schools and colleges in terms of online programs and faster access to related information as the most prominent evidences of the contemporary developments that seem necessary to smoothen the everyday life of any educational entity.
The success of schools and colleges is reinforced by many factors, out of which accounts outstands as the most important one and it is always expected from the accounts department to make better decisions that should be increasingly effective. The health of every institute's accounts depends on the performance of its accounts management system and it is one of the prime areas that benefits it with good competitive advantage against market rivals. Here are some key benefits by which cloud-based accounts management system is influencing today's education sector.
The accounts department performs data analysis in a quite professional way that delivers insights to all the stakeholders including schools, students, parents, teachers and staff across the whole business and provide framework on the impact of decisions of educational institutions.
It ensures an easy access to accounting and worker data, and the capability to gather data from efficient-sources for reporting and analytics.
A Centralized Platform for Data Storage
The technical design of cloud-based accounts management system ensures the availability of the entire dataset at a centralized point which can be easily and remotely accessed anywhere even from cell phones, mobile applications and laptops. It completely eliminates the worry of working within premises.
With the help of better operational systems and effective information offered by cloud-based accounts management system, decisions and plans can be made more effectively.
A good accounts management system starts with underlying technology to handle transactions, reporting, and analytics, preferably in one place so the accounts team can plan, transact, analyze, and report on data without leaving the system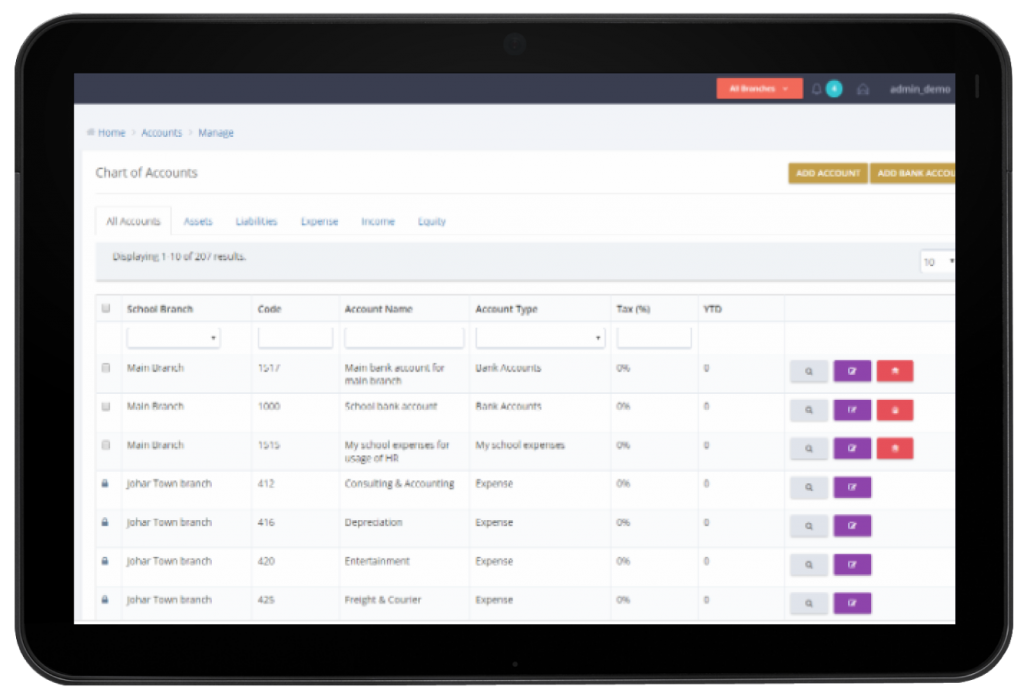 A modernized cloud-based accounts management system guarantees all the above-mentioned benefits to its users.  Apart from traditional accounts management systems a modern accounts management system like Ilmversity should keep on providing on daily basis an accurate, complete and actual picture of your accounts management such as generation of fee vouchers, application of customized discounts, diversity of accounts-related reports and many more facilities. Also, it should be providing the directors with all relevant and appropriate financial insights. Moreover, it should be able to provide the changing business trends in market along with managing the assets, expenses and expenditures by giving daily, weekly, monthly and yearly reports as well. Now with the ease of technology, and with the help of rich data and more powerful machine learning, artificial intelligence and capabilities to learn more rapidly, the latest software-based solutions are providing companies to make their decisions more precisely and more effectively.