A dashboard usually acts as a tool that provides complete information about software. It is the beauty of a good dashboard that enables the facilitators to go through its features easily. Ilmversity is a cloud-based school, academic & learning management system best in Pakistan providing top features of LMS, eLearning, ERP, and online fee payment. Its most important feature is that it bridges the gap between teachers and parents making itself easily accessible.
Below attached are the pictures of Ilmversity dashboard for parents. These have all the features that parents usually require when getting their children admitted to school. The parents are able to see the attendance, daily homework, and any upcoming quiz. The parents can also view the schedules of a class/school.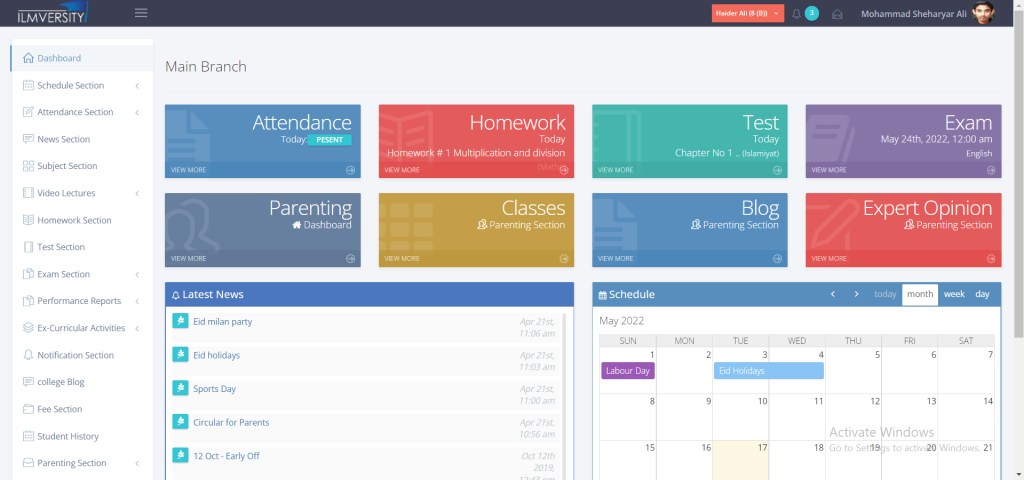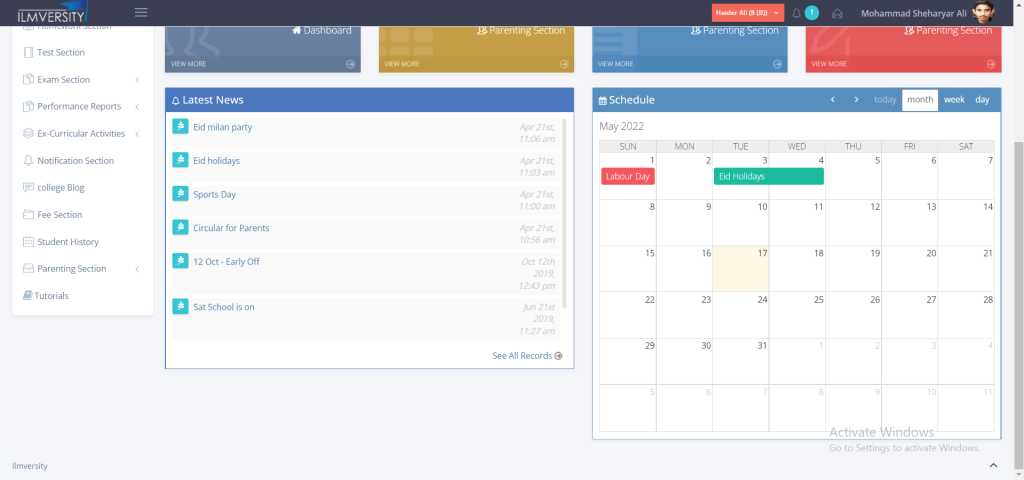 With dashboard features, one cannot only have access to individual performance reports but parents can also review the performance in comparison with all students in class. This cloud-based option also gives parents an opportunity to get an expert opinion regarding their child's condition. Many blogs are accessible to parents to have a better understanding of using this software, education in 2022, educational technology, and digital learning.
Parents can also view any news uploaded by school, regarding holidays, exams, results, extra curricular activities, etc. The most important feature is that parents can directly communicate with teachers. They can send a message in the portal to the class teacher and teachers can also respond directly. The parents can also print vouchers by themselves or also submit the fee online.
Overall Ilmversity is a complete solution revolutionizing the educational institutions like schools and colleges, integrated with the best tools & dedicated dashboards for learning management systems (LMS), e-learning, academic and administrative management (School Management System). It facilitates transforming them completely into a new world. Providing them with the latest technology while increasing their functionality.