MODERNIZATION OF WHALES COLLEGE
THROUGH ILMVERSITY SOFTWARE: A COMPLETE INNOVATIVE LEARNING, ACADEMIC & ADMINISTRATIVE MANAGEMENT PLATFORM


WHALES College is an educational institution that was initiated by none other than an educationalist Mr. WAHAJ HUSSAIN which is on a mission to provide top-notch A-level education as well as complete individual development of a student to aid them in achieving their future dreams.
WHALES College focuses on providing an intensively conducive environment and robust assessment system for students that curb the growing trend of the after-college tuition system and motivate students to reach their full potential and achieve top grades. Not only is WHALES much acclaimed for producing good grades, but it has also helped students secure admissions in top universities of Pakistan and placements all over the world. The institution also promotes complete personality and talent development through its sports curriculum, student council and WHALES Wellness.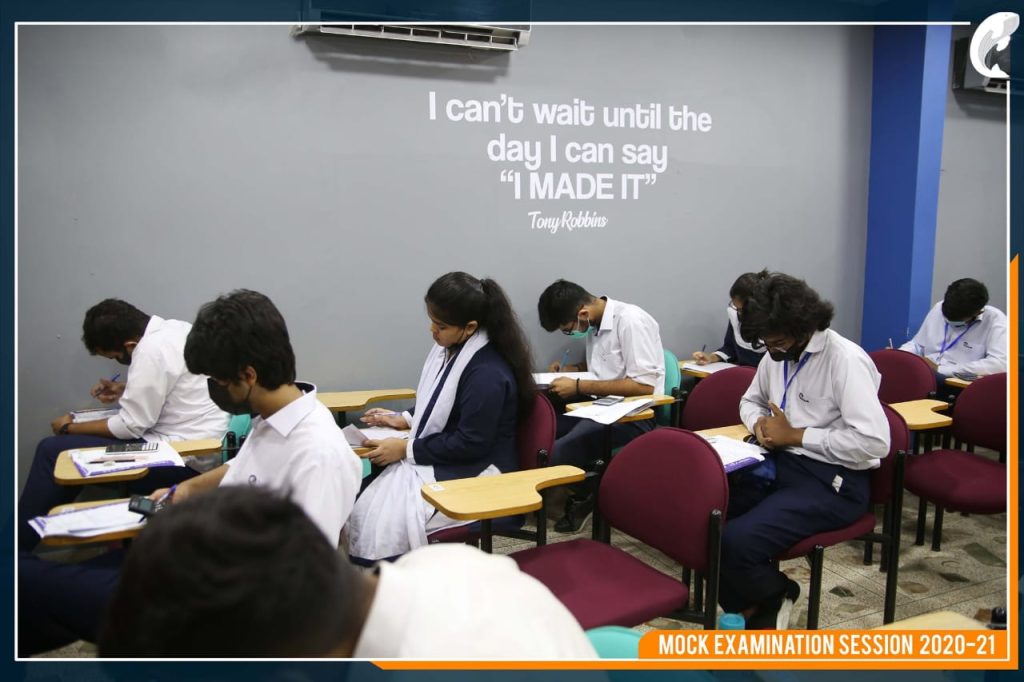 WHALES College acknowledges and deeply values all of its stakeholders most importantly its staff and administration which has contributed day and night for its betterment. However, as everything is getting digitized it was noticed that staff's efficiency was being compromised due to managing and tracking of students' records manually which led to a key development i.e., the installation of the LMS system that is Ilmversity.
In this case study, we take a deeper look into how Ilmversity helped in managing the bulk data effectively that saves a lot of time by automating the day to day operations, and also saves almost 50% of administration staff time for Whales College.
Challenges & Requirements:
. Manually managing the reports, letters, and certificates for each student.
To manage the attendance manually as it is a time taking process also one cannot take every time a student enters an institution and lastly to make a record of total attendance during results.
They were using some conventional SMS services to connect with parents, also the teacher parent connection was not on a regular basis.
The admission inquiry process was challenging as it was difficult to keep records manually and then every time when the student got enrolled it was a hassle to take out his documents for further proceedings.
The most time taking task of the management team is to preserve records of all receipts and it takes a lot of time to go through all the previous records.
Whales College was looking for a system that could be easily customized according to their diverse needs. The system should be a one-stop solution for all their problems. They looked for an automated platform that can collect, integrate and manage all the school data in a single system. The adaptation of innovative technology and learning systems direly requires special decision-making abilities.
Whales College did the same by adopting Ilmversity, a contemporary learning management system that would eliminate the need of hardware and manual systems. Ilmversity is a stable software that integrates multiple aspects of a school/college such as academics, administration, management, students, teachers, staff, and parents.
More precisely, it is a complete set of functionalities and enhanced features that would support school in meeting its operational needs and efficiency. Ilmversity digitalized and streamlined the manual system of Whales College in a single automated workflow.
Key highlights of Solution:
Whales College transfers all user base data on Ilmversity and get access through one click on knowing how many siblings a particular student has etc.
They have automated the letters and certificates process in the system
Most importantly they have benefited from digitized online admission. They can track the process of online admission and if the child gets successful then eventually they will turn him into an active student in class.
They were able to have a record of assigned homework, tests, quiz, etc.
They are using biometric attendance for every class on campus through Ilmversity.
Maintaining the daily and yearly schedules in timetable through Ilmversity
Parents can see the results of their child individually or the child's progress in overall class. These reports can also be seen in graphical representation mode.
Teachers are also able to enter marks of tests, assignments, quizzes, etc.
After evaluating the success achieved by Ilmversity software, these functions are not only less time consuming but they also increase the overall efficiency of staff and institution. In conclusion, the adoption of Ilmversity software made the complete process of Whales College effortless and now they can do streamlined and outstanding work on their institution data in a fraction of seconds.
"It's been a few years since we adopted Ilmversity as our primary LMS & Campus management system and so far our experience is nothing but pleasant. With Ilmversity we were able to automate multiple administrative and academic aspects of our institution. Overall it's a very smooth experience."
Imran Ali Dogar – Program Manager