A Learning management software is a software/application that is used to develop and organize the learning process. With the trend of online dictation, the need for LMS rises in increasing trend. LMS offer various features to help maximize the productivity such as:
Personalized user experience for both teachers and students
Remote Learning
Rolling class schedule
Assessment tools
Detailed reporting tools
Organized Learning Materials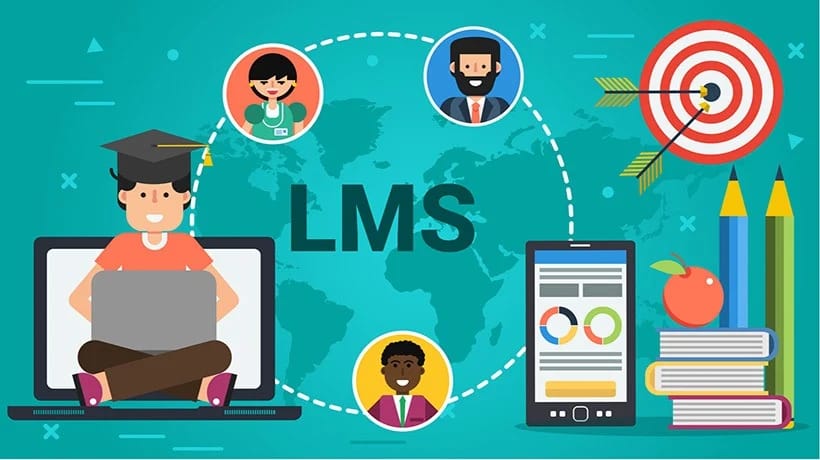 LMS is used in various traditional educational institutes, offices, and online /2-learning-based institutions. LMS helps you build online lessons, lets the students attend online classes within their premises, and also lets the instructor analyze the performance of students.
LMS caters to all the needs of the management system as well. The training programs can also be conducted on LMS; it not only helps in minimizing the training cost but also let the trainers gain maximum at their own pace.
This software also helps parents to have access to children's homework, their test/quiz reports, performance in class as an individual or as a whole. One of the biggest benefits is digital learning. Instead of feeding in traditional classrooms the teachers have the opportunity to teach students with as many tools as they want and can turn the simple class into a global classroom.
Schools can pick LMS on the basis of various features but some of the below listed features help them in achieving the maximum utility of LMS software. These features are the core of the institution and help gain the maximum parents-teachers interaction.
Online Class/Video lecture
Smart Attendance and Notification System
Teacher/Staff Management
Staff Roles
Online Fee Payment Solution
Android/iOs Mobile App
Daily schedule/Timetable
Integrated Management system
System Reports/Logs
Graphical Performance reports
Subject Outline Planner
Biometric Attendance
Live stream Events
Accounts management
These are some of the few and very important features which can be kept in mind while choosing an LMS Software. Various software offers such things but Ilmversty is one of the most popular software that offers all these things along with various other features as well.