Learning, Academic & School Management System For
Ilmversity is a cloud based parent oriented school, academic & learning management system best in the region.
Watch Demo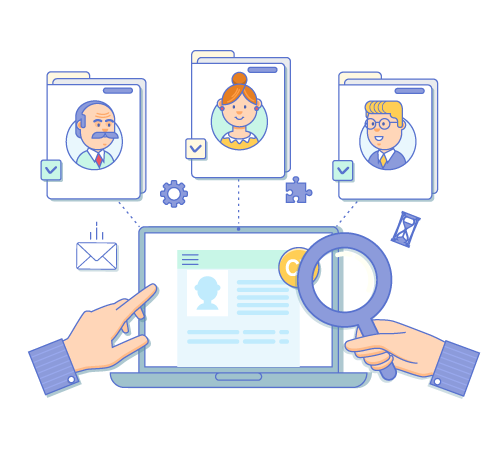 ABOUT ILMVERSITY
Ilmversity is a complete solution revolutionizing the educational institutions like school and colleges, integrated with the best tools u0026amp; dedicated dashboards for learning management system (LMS), e-learning, academic and administrative management (School Management System). It facilitates in transforming them completely into a new world. Providing them with the latest technology while increasing their functionality. A cloud based solution offering e-learning, educational and administrative management system along with high security, flexibility and adaptability. Bringing the students, teachers and parents on same page. Addressing their long-awaited requirements with easy modules and user friendly interface. Having a versatile experience in Pakistan and Middle East.
Quick Glimpse of ilmversity

---
One stop solution which your institution will ever need
Cloud Based School Management System
Student / Parent / Teacher Portal
Android & IOS Mobile Apps
Online Classes / Video Lectures
Homework / Assignment / Online Quiz
Performance Reports
Smart Attendance & Notification System
Fee / Finance / Accounts/ HR / Inventory
Branch / Franchise Management
Some Of Our Clients
---
Join 150+ satisfied schools / colleges who benefit from our services





























Happy Customers
---
A word from our Happy Clients
Ilmversity helped us throughout this time by being available all the time and on their toes whenever there was a problem. Their prompt response to the problems is highly appreciated. I would recommend their service due to the simplicity of its interface, which enabled online schooling inclusivity of all stakeholders, including teachers, students, and parents. Whether it was recorded content, online classes, assessments, or other education essentials, Ilmversity provided a solid platform for us to create a conducive learning environment for our students.

Nausheen Hammad
A-Level Counsellor - St. Michaels Convent School
We opted for Ilmversity during the midst of pandemic and I am glad to say it has been the best decision. It has allowed us to manage our schools from academics to accounts remotely during this uncertain time. In transferring to Ilmversity, we have found enormous amount of support. Ilmversity support team quickly migrated our data and customized our student directory to meet unique needs of our school. We know this is an unprecedented time for everyone. We are grateful for Ilmversity to help better navigate remote learning.

M.Omer
Head Administrator - The Educators Professional Campus
In today's world, an institute needs a super convenient digital destination,Ilmversity is providing excellent software online service for school management specially for multi branches It's like one click and paperless solution. Which can be easily accessed from any device either it be a desktop, lap or even a smartphone. It has more modules than most of the competitors in the market today and is reasonably priced as well. so its a great application which can be used in educational institutions. I appreciate their team work.

Shams ullah
Director and Founder of KABSAC SCHOOLING SYSTEM
We feel highly pleased to present our vote of thanks to ILMVERSITY. ILMVERSITY application is of great quality and depth. It exceed our expections. It is so friendly and easy to use for Management and Parents. We all are very happy and satisfied with this product. Thank You ILMVERSITY :) u002du002d

M. Fahad Abbas
Managing Director - Zicas School System
WE USE ILMVERSITY APP FOR OUR COLLEGE TO MANAGE STUDENT'S DATA ACCOUNT MANAGEMENT .IT IS USER FRIENDLY APP, AND VERY HELPFULL FOR STUDENTS AND THEIR PARENTS.

CH.M ASIM IJAZ
C.E.O GUJRANWALA COLLEGE OF PHARMACY
We have recently employed user-friendly Ilmversity software in our school and are pleased with the results. Continuous training and support has enabled us to implement it, at least the basic modules, smoothly. Encouraging remarks from parents have motivated our teachers to use the core features effectively.

Mustafa Najmi
Principal - Saifiyah Girls School
Ilmversity has definitely distinguished themselves from other LMS in Software Industries by remaining highly responsive. Ilmversity adopts the concept of active monitoring to prevent and preempt problems.

Ghulam Murtaza
Principal - Mohsin Public High School, Sukkur
This app is very useful for students and teachersu003cbru003eEasy to use , user friendly , best for school management, easily communicate with students and parents

Sajida Asif
Owner/ principal - The Art of Learning
I am so pleased with the focused approach of your team. Initially I was expecting Ilmversity a routine school portal kind of a thing. :) But Team Ilmversity I congratulate you guys on developing such wonderful application. Specially u0022Parentingu0022 I must say .... Extra-ordinary efforts . Can't wait to have this application in my phone.

Mr. Faisal Bin Badar
Associate Dean, EPE Department, PNEC, NUST, Karachi.
Being a School Owner u0026amp; Principal I always want to find ways to stay connected with parents. I believe without help of good Parenting we are unable to produce results. Ilmversity is the u0022solutionu0022 which help us to stay connected with parents and also help us to keep every one posted with the regular updates. Ilmverisy Reporting system, Attendance, Kids Progress, school management and top of the line Parenting. Each and every feature of Ilmversiy is wonderful.

Mrs. Shazia Suleman
School Owner / Principal Lahore.
The Ilmversity system is very user-friendly, and it significantly improved our current teaching and management processes. The thing that was most impressive to me was the its interface with is very easy from Mobile as well as Website. The communication with students and teachers is so easy that we need not to use our Mobile Number, WhatsApp or email to coordinate with all. One more thing that level this portal is best is the support provided by Sales, Support and Developers. They are very responsive and my no question is left unanswered. The development team is at their best, not only keeping this portal alive for new queries but update the present features on regular basis. Thanks Team Ilmversity

Abdul Hameed
Govt Shalimar Postgraduate College, Baghbanpura, Lahore
u003cstrongu003eTrusted Bu003c/strongu003ey
---
u003cstrongu003eInstitutes u003c/strongu003eu003cbru003e
u003cstrongu003e Studentsu003c/strongu003e
u003cstrongu003e Parents u003c/strongu003e
u003cstrongu003eTeachersu003c/strongu003e
Our Partners and Supporters
---













For Scheduling a Demonstration & Pricing Details